ABOUT US
design. create.
Exceed expectations.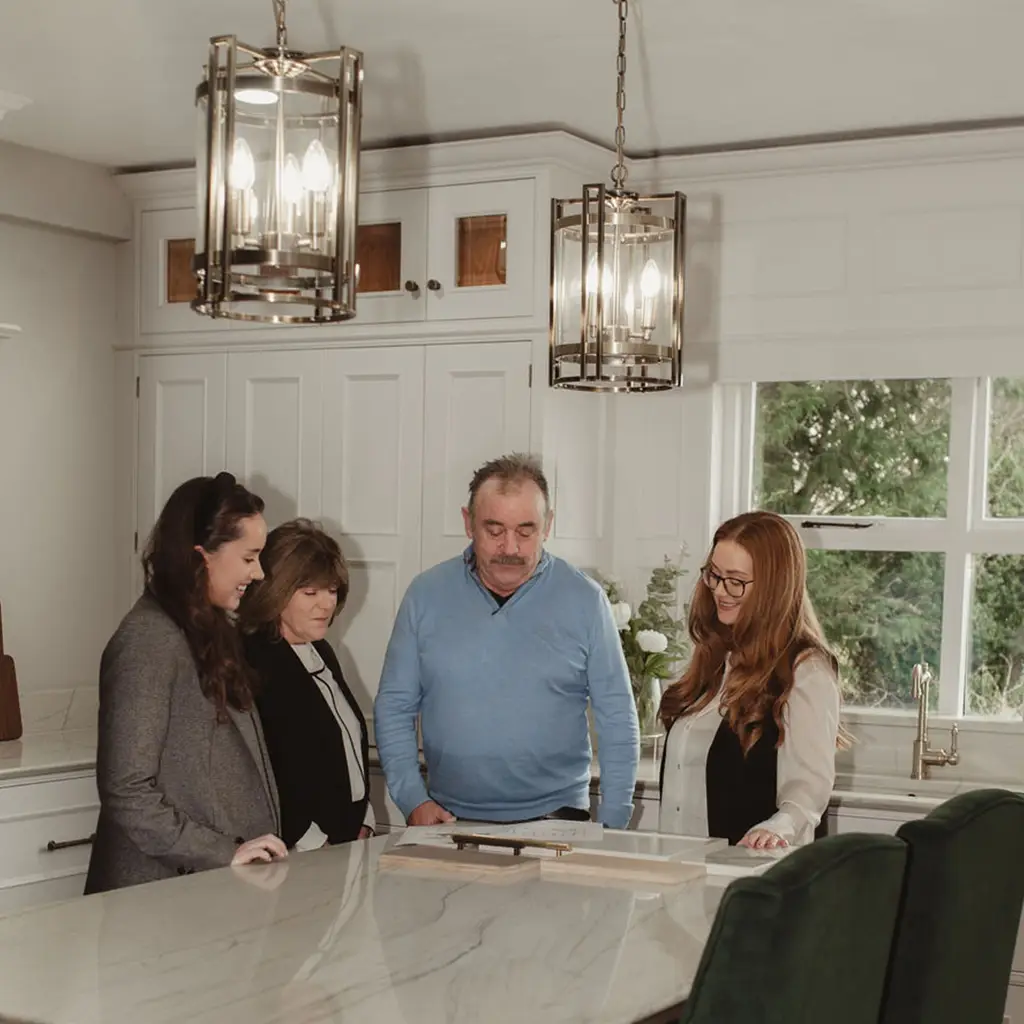 At Shiels & Co, our speciality in bespoke kitchens is unparalleled.
A team that is passionate about designing and creating simply stunning kitchens and bespoke projects. We strive towards quality and a truly personal service from start to finish.
From the initial consultation, our team of experts work with individuals or architects every step of the way. Incorporating design aspiration with architectural requirements to provide bespoke solutions.
Our craftsmen are vastly experienced with an eye for detail and a reputation for excellence. Our highly skilled team continues to set it apart from its competitors combining technical skill, designs and extensive expertise to deliver client goals on time and within budget.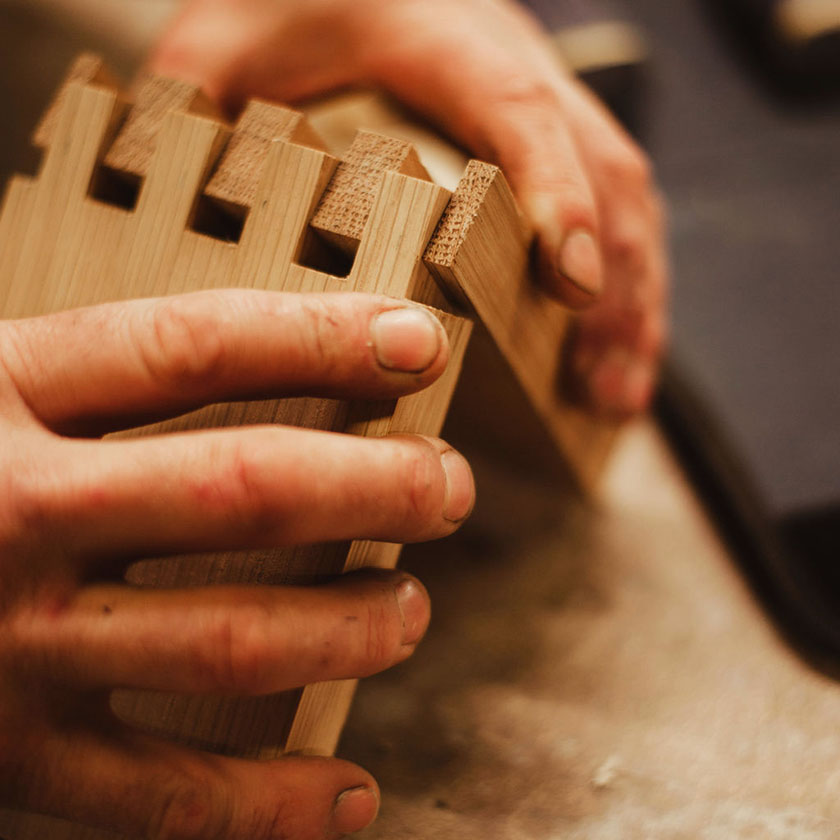 Custom Made
A piece of bespoke handcrafted furniture gives you the opportunity to create something unique and personal for your home.
We have worked with a range of both private clients and some of Ireland's leading designers, architects and interior specialists to create one-off bespoke furniture and design pieces for both private residences and commercial outlets.
Master craftsman Ray Shiels has a unique eye for furniture design and manufacture, built up over 25 years of working as a furniture designer and maker in Ireland and throughout Europe.
Regardless of the size of your project, Ray's personalised and helpful client advisory service, sets us apart from our competitors and ensures that your expectations are exceeded throughout all stages of the furniture design, manufacture and fitting process.
We are specialists in all Irish native woods including oak, ash, elm and beech, and also work with imported timbers like walnut, maple and tulip wood to help realise the unique vision of your bespoke/customised furniture.
Design
We design stunning, superbly functional spaces, from kitchens for the serious cook to streamlined contemporary classics. We are passionate about creating the perfect bespoke piece of handcrafted furniture for your home.
Create
We are proud to say we handcraft every element of your kitchen at our workshop in Co.Laois. Our trained craftsmen and cabinet makers have years of experience in crafting the finest furniture. We make everything from start to finish in our workshop, ensuring the highest quality.
Quality kitchens that will last a lifetime.
Deliver
Quality of workmanship and an obsession for detail. We know how important the finishing touches are, that is why we work closely with you to deliver your dream kitchen and bespoke furniture.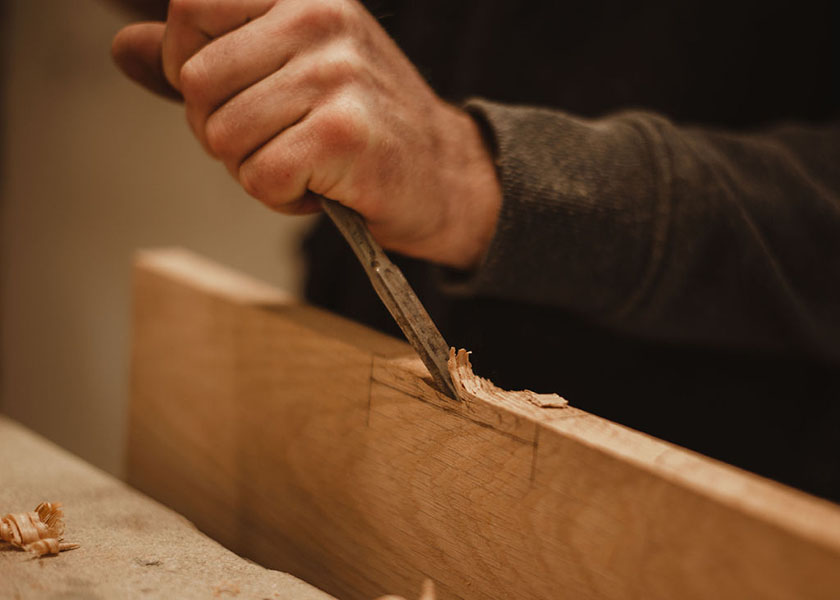 TESTIMONIALS
In my capacity as a Design Consultant I have worked on numerous commercial projects and residential commissions with Ray Shiels. Clients have included Tipperary Crystal, Brown Thomas, Louise Kennedy as well as numerous private residential projects. The quality of the finished products, the efficiency with which they were delivered and the design input from Ray and his team has been second to none. I would have no hesitation in recommending this Company to future clients and wish them every success.
TESTIMONIALS
Our business is everything to us.
And to celebrate 50 years in business we decided to fully renovate it. We were recommended Ray Shiels by a friend he had worked for, and we can now say it's one of the best things that ever happened to us. Ray, Lillian and their team are amazing, Lillian was fantastic always immediate with replies to queries. Ray is a craftsman, and a gent. We were confident that the shop would be transformed but we have got more than we ever could of wished for. We now have a stunning shop and work place that works!!!!
Tadgh O' Flynn Jewellers
TESTIMONIALS
We are so happy to recommend Shiels and Co. The craftsmanship, attention to detail, range of colours, design, efficiency was second to none. We made one visit to their showrooms, saw a large range of designs, came away with ideas and colour boards, what a great idea to be able to choose what colour best suits your own room at home. We drew out ourselves what we wanted. Ray Shiels called to our home, when he said he would, gave us lots of time, looked at all measurements of our design and our room, advised us, but nothing was a problem and he made exactly what we wanted.
On the day, they arrived on time, all units were put in, he brought an electrician with him, they coordinated everything perfectly. He returned at a later stage, as he promised he would, just to adjust a tiny thing I wanted. Lillian in the office is so efficient, they make a fantastic team and did an absolutely fantastic job. He is surrounded by good people, and you can see the result of this in a perfectly delivered work of craftsmanship. I hope my testimonial has been a help to any future customers in making their decision as to whether to go with Shiels and Co.
TESTIMONIALS
Having recently downsized to a much smaller home we were having doubts as to make the space work for us. Then along came Ray with his magic wand and transformed our house into exactly what we wanted. He moved walls internally as well as designing an extension that fulfils our needs and managed to do it on budget. Nothing was too much trouble for the team and endless changes were accommodated with good humour and good advice.
The design team at Shiels & Co are without a doubt the most efficient, well oiled operation I have come across. Since the project was completed one phone call to Claire about any teething problems and the familiar van is pulling up outside the house in no time. I have no hesitation in recommending Shiels & Co.
TESTIMONIALS
We are so thrilled with our amazing kitchen. Great support and advice through planning, choosing and installation. Outstanding craftsmanship and finish. We love our bespoke floating shelves. All round a very good experience.
TESTIMONIALS
Let's just say I was in a building hell, things going wrong left right and centre and I still hadn't picked my kitchen. I spotted one I fancied in a magazine and went to a showroom in Killenard. I was blown away by the showroom. I knew I was on to something good when I stepped in and saw in real life the kitchen of my dreams. I spoke to the owner Ray who was so helpful and I left feeling of all the places I had been this was it. Within days he measured up, did up the plans and made cracking suggestions to enhance the look. I was bursting with excitement at the plans alone.
The best was yet to come however. I had my kitchen installed 4 weeks later, perfectly fitted, beautifully finished and Ray even made me chopping boards out of waste from the sink. At a time when almost everyone else was letting me down, the job he did was perfect. I would recommend Ray 100%, he a true gem.